Automation has become one of the most talked about digital marketing trends, and with good reason. The last few years has seen a rise in automation software that allows businesses of all sizes to take advantage of all the benefits automation has to offer.
Are you considering adding some automation into your marketing strategy? There's a good chance you are. Research shows that nearly 65% of marketers are planning to devote more of their marketing budget towards automation. Additionally, given how well it works, it is hard to continue to say no. From saving time, to increasing leads, boosting conversions, and more, who doesn't want in on what automation has to offer?
While marketing automation is on the rise, it can be difficult to know where to get started. Is that where you find yourself currently? You aren't alone. Today we are going to help you by discussing two popular automation trends: Chatbots and web push notifications. Both have plenty of automation potential, but there are significant differences to be aware of between the two platforms.
From how messages are crafted and delivered, to the cost of the software, to their visibility, and more, let's discuss the main differences between chatbots and web push. With this information you will be much better equipped to decide which is the best option for your business based on your marketing goals, budget, and more.
Chatbots vs. Push Notifications
Registration/Opt-In Process
Web Push: A user must first subscribe in order to be sent web push notifications. Once they opt in, a notification can be sent to them at any time.
Chatbots: If enabled on a website, you can message anyone who lands at the website. The message only appears on-site. If using a messenger app, a user has to first message you there before you can send them any messages.
Delivery
Web Push: All web push notifications deliver directly and immediately to subscribers on either their desktop or mobile device (delivery depends on where the user opted in).
Chatbots: A message either appears while a user is on your website, or it can deliver directly to a messenger app such as Facebook Messenger if the chatbot is configured there.
Creation and Cost
Web Push: It is easy to get started with web push. In many cases you can either download a plugin or app and be up and running in minutes without any major technical knowledge needed. Costs vary, but tend to be more affordable than most other marketing tools.
Chatbots: Unless you have a very basic chatbot, it will take time to configure the bot properly. The more advanced of a bot you want, the more technical expertise you will need, or the more you will have to pay to have a software company configure your bot for you.
Segmentation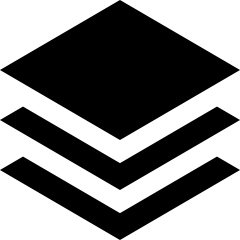 Web Push: You have numerous segmentation possibilities with web push. Any campaign you send can be sent to all your subscribers, or to any combination of segments you create. Easily include or exclude certain segments to get the exact audience you want.
Chatbots: When setting up your chatbot you can have your responses vary based on how a user responds to you. With that user data, you can also configure the bot to make certain recommendations or send certain messages, if the bot is complex enough to do so.

Automation
Web Push: There are numerous ways to automate your web push campaigns. Send a variety of triggered campaigns based on the actions your specific subscribers take at your website- such as abandoning their cart, ordering an item, or reading a blog post. Schedule repeating notifications that send according to your given schedule and parameters. You can even send automated notifications if someone abandons your sales funnel.
Chatbots: By nature the chatbot is intended to by fully automated once configured. However, in the majority of cases, it is better to take a hybrid approach and allow someone on your team the ability to chat with users when the chatbot isn't perfect or cannot answer certain questions your audience may ask.
Control
Web Push: You are fully in control of your web push campaigns via your dashboard. You can easily make changes at any time to your automated or manual campaigns, including scheduling new campaigns, pausing current campaigns, or restarting a previous campaign.
Chatbots: You have far less control when it comes to managing your chat bot. This typically involves investing more time or money into changing the bot itself. If you do not have the budget or technical knowledge, you may end up stuck with a basic bot that can only answer a limited set of questions.
Content
Web Push: You messages contain a title, body message, custom icon, and can also include CTA buttons. In some cases you can also add a large image.
Chatbots: Most messages are more conversational in nature and just include body text. In some cases, such as if you have a Facebook Messenger bot, you may be able to send more rich media messages that include things like links and images.
Visibility
Web Push: Highly visible. Messages appear immediately on a user's desktop or mobile device (even if they are not currently at your website or even using a browser).
Chatbots: Less visible. Messages may be missed or ignored when appearing on a website, or may get lost in a crowded messenger inbox.
Typical Uses
Web Push: There are many possible marketing goals you can accomplish with web push, including increasing website traffic, boosting your conversion rate, or nurturing leads. Overall, it is a way to re-engage your website visitors and get them to return to your website to complete a task- which may be purchasing an item, consuming your content, or filling out a form.
Chatbots: Their main use is to answer customer service related inquiries. They can respond to a user at any point when they land at your website and provide a quick answer. You can use chatbots for more marketing or sales purposes, but this requires a more complex bot. With a higher budget, your chatbot could send marketing messages, help complete purchases, and more.
Usage Potential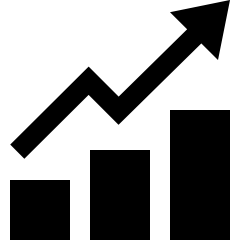 Web Push: High potential- nearly any industry can benefit from web push, including content websites, ecommerce brands, SaaS companies, and more.
Chatbots: Technically anyone can use, but it can be more difficult for smaller businesses with a limited budget, or for certain companies with more complex services that cannot easily be configured in an automated chat format.
Wrapping Up
Chatbots vs. push notifications: There are some similarities, but also plenty of differences. Now that you have a better understanding of how both platforms work, you are in a much better position to decide which is best for your business. While chatbots are great for answering customer service inquiries, web push can help you with everything from boosting traffic, to increasing conversions, lead nurturing, and more.
Looking for more information on web push? Check out our other comparisons for web push and SMS marketing, as well as web push and email marketing. You can also always check out our Beginner's Guide for a more complete overview. If you are looking to try out web push, head this way to start your 14-day free trial.
---
Tags: automation, chatbots, chatbots vs. push notifications*, web push, web push notifications.