Thousands of you call Shopify home when it comes to your ecommerce business- well over 500,000 of you to be more precise. Not only does the platform make it easy for you to run your business, it also gives you access to the Shopify App Store, which has thousands of apps that can help you with just about every aspect of your business.
In particular, there are plenty of excellent Shopify marketing tools to grow your business- and who doesn't want that? From tools to help with content marketing, to social media, retargeting, influencer marketing, and more, there is plenty to choose from. The hard part is narrowing down the list!
We've done a lot of the hard work for you, rounding up our 7 top picks for the best Shopify marketing tools to grow your business. Let's see who made the list!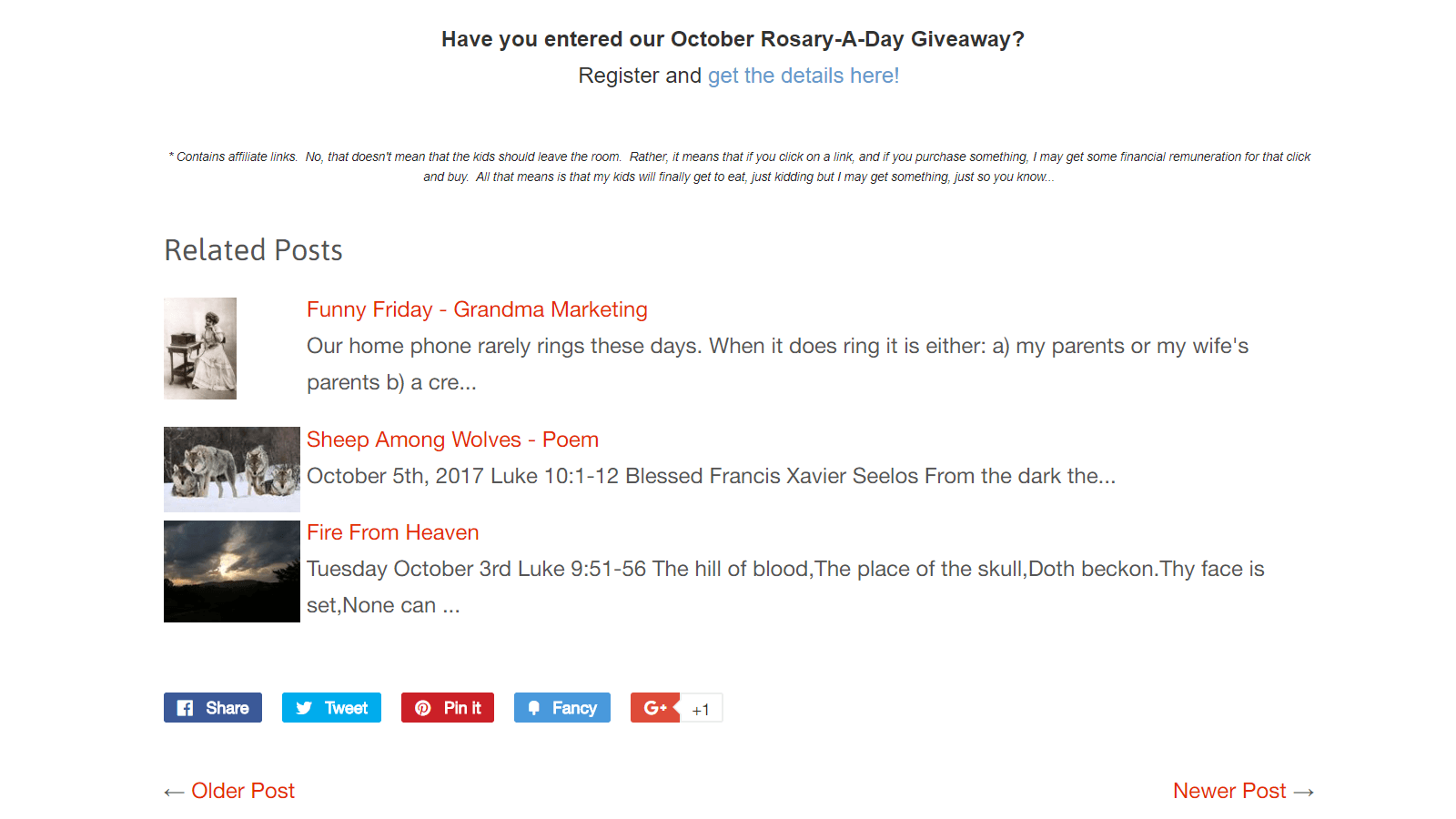 One of the best marketing strategies these days is content marketing. To help amplify your content marketing efforts, turn to a tool like Related Blog Posts. This is one of the easiest tools to set up and use, but it can make a big difference. To help increase the readability of your blog, this tool will suggest related posts that will, hopefully, engage your readers and have them reading more of your content at one time.
This tool can help increase your blog engagement as well as your SEO. While it is still on you to produce quality content (here's a great guide with tips on how to do that), a tool like this helps ensure that all of your blogs are getting the attention that they deserve. Best of all, as you'll notice below- this tool is free! If you run a blog, you need this tool. It's that simple.
Price: Free
One of the biggest marketing buzzwords of the past few years is influencer marketing. It even made our list of top lead capturing strategies for 2019. It is definitely something worth investing in, but the problem is, it can be really hard to manage if you want to do it well.
Thankfully, Vwala is a tool that will help you really nail your influencer marketing efforts. From their dashboard you can control all of your influencer marketing campaigns; track individual performances, handle payment, manage promotions, and more. Their system is easy to use and has a lot of built in analytics that will help you to really see how your influencer marketing efforts are performing.
While you could handle your influencer marketing efforts on your own, it can get really time consuming and difficult if you want to increase your efforts and work with more than one influencer at a time. Seeing that this trend doesn't seem to be going anywhere any time soon, it is worth getting started with a tool that will help you manage everything in one convenient place.
Price: Plans start at $9.95/month with a 14-day free trial
One of the best marketing tactics for engaging your audience is to use exit offers. You've likely seen them in action before, popping up on the screen as you navigate your mouse to close your browser. It's a great way to grab your audience's attention before they leave your website (which always brings with it the chance they never return). Instead of losing them, present them with an offer to encourage them to stick around!
Privy is one of the best exit offer tools for Shopify users, as they make it so easy to set up a totally custom exit offer for your business. Whether you want to grow your email list, or reduce your cart abandonment, you can do so with Privy. We also love that their pop ups work on mobile as well, which couldn't be more important as more and more users shop from their mobile devices.
One thing to keep in mind with this type of marketing is that you really want to get your targeting and delivery right. You don't want to overwhelm your audience or annoy them with your offers, so make sure to take advantage of Privy's targeting and delivery features that allow you to determine when to show your offer. Show an offer to users who have a certain shopping cart value, or based on how long they spend on the page (just to name a few conditions). Privy gives you full control, plus great reporting so you can see if your offer is working or not.
Price: Free plan option, or paid plans starting at $24/month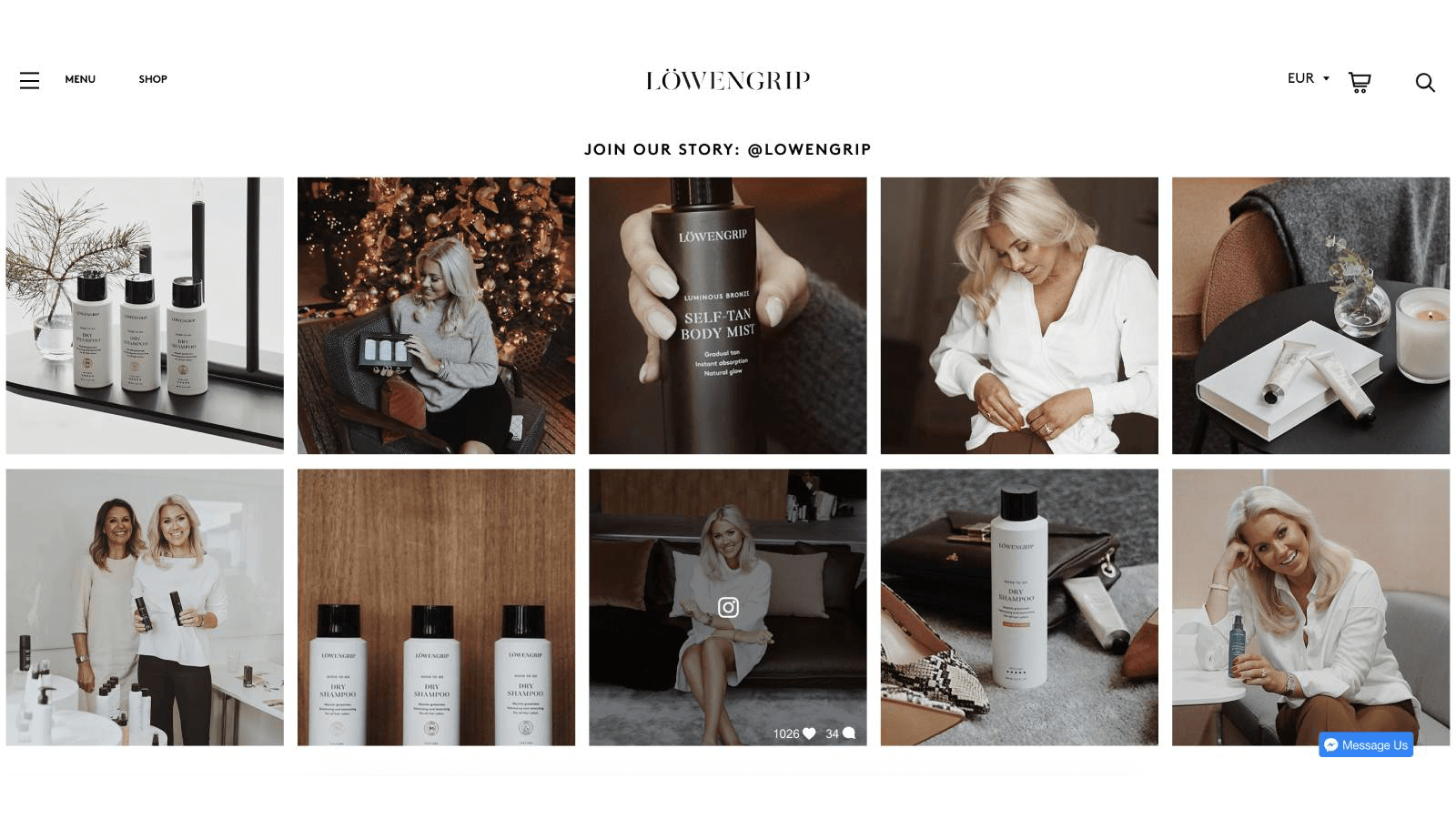 Make the most of your Instagram feed by integrating it into your website. Instafeed makes it easy to display your feed at your website in order to increase social proof, boost sales, and increase your social media following. Best of all, you can customize the look of your feed so that it matches the design of your website.
Instagram has become the fastest growing social media platform, as well as one of the best ways for ecommerce brands to engage with their audience. You are likely already on Instagram, so it makes sense to use this tool to help amplify your social media marketing efforts. You can also use your feed to tag your products to turn your feed into one that is shoppable, an option that will really help increase your sales. Research shows that 70% of shoppers head to Instagram for product discovery. Expand your feed's potential by adding it to your website!
Price: Free plan option, or pay $3.99/month for premium plan
Who doesn't love winning a prize? We all do, and for ecommerce brands, you can capitalize on that desire by incorporating a spinning wheel offer into your website. All a user has to do is enter their name and email, and they get to spin to win! Spin-a-Sale is a Shopify tool that makes it easy to bring this type of gamification to your ecommerce site.
If a main marketing focus for you is email marketing, Spin-a-Sale is a great option for you that will help you boost your email list. Plus, by giving away discount codes, you are also sure to increase your sales- it's a win win! You have full control over your discount wheel, meaning you can decide what type of discounts you want to offer, as well as how often you want each discount to display (for example, you can set up to have a 5% discount show up more often than a 50% discount).
You also of course have full control over the design of your pop up and wheel so that it can easily match the style and colors of your existing website. Spin-a-Sale is also fully optimized for mobile so that you can target your audience there as well.
Price: Plans start at $9.99/month with a 10-day free trial
A great marketing tactic to help specifically with boosting sales is promoting free shipping. Simply put, people hate paying for shipping. It is consistently one of the top reasons that shoppers abandon their carts. A recent study from SaleCycle lists it as the second most common reason only behind customers who were just looking and not planning to buy.
While it isn't feasible for most ecommerce brands to always offer free shipping, most can offer it if a user spends a certain amount of money. The Shopify tool Free Shipping Bar is an easy way to increase a user's average order value by keeping them updated on how close they are to earning free shipping. It's such an easy, but effective way to increase sales!
What we love about this tool is that it updates according to the specific user. It's easy to put a banner at the top of your website that advertises free shipping if you spend $100, but that isn't as effective. Instead, using this tool allows you to install a custom bar that updates as a user adds items to their cart.
You also have full control over which pages this bar displays on, ensuring you won't annoy your customers. Only display on product pages or show on all pages minus the home page (just to name a few). Set it up however you want!
As you have come to expect, this bar is also fully customizable to match the theme of your website, supports emojis, and is fully optimized for mobile. It is not only one of the easiest things to get set up at your website, but also one that can have one of the biggest impacts. How can you say no to that?
Price: Free plan option, or pay $9.99/month for premium plan
Finally, you can't deny the power of retargeting. It's one of the most effective digital marketing tactics (a recent study found you can increase your web traffic by up to 700%!), but also is one that is getting harder to do effectively. Web push notifications makes it easy to retarget your audience by allowing them to opt-in with just one click. Push notifications are also highly visible, displaying on both desktop and mobile devices.
Web push is a great way to retarget your audience, and with Aimtell you can be up and running in no time. Our easy to use dashboard allows you to set up all of your campaigns from one place, view your analytics, and more. Our advanced segmentation features allow you to send highly targeted messages to accomplish a variety of marketing goals- including increasing website traffic, boosting conversions, retargeting abandoned carts, increasing form completions, and a lot more.
Manually running all of these campaigns would take a ton of time, but thankfully, there are plenty of automation opportunities. Set up a variety of triggered campaigns that send as a result of a subscriber's action at your website- it couldn't be easier, or quicker! Save time, and produce great results. It's a perfect solution for any ecommerce brand looking to scale their marketing efforts.
Price: Plans start at $29.99/month with a 14-day free trial
Wrapping Up
If you run your ecommerce business on Shopify, you have access to plenty of easy to use tools that will help you with your marketing. At affordable price points (some even being free!) you have no excuse to not give these tools a try.
These tools cover a wide range of marketing tactics- including retargeting, social media, pop-up offers, content marketing, giveaways, and more. No matter where you want your focus to be, you can make it happen with one of these awesome Shopify tools. Utilize multiple (or even all) of them to really grow your business and take things to the next level!
What are some of your favorite Shopify marketing tools to grow your business? What has given you the most success? Let us know by sending us a message!
Is web push one of the tools you are looking to get started with? Get started for free with Aimtell, or learn more about web push by reading our Beginner's Guide.
---
Tags: abandoned carts, digital marketing, ecommerce, shopify, shopify marketing tools to grow your business*.